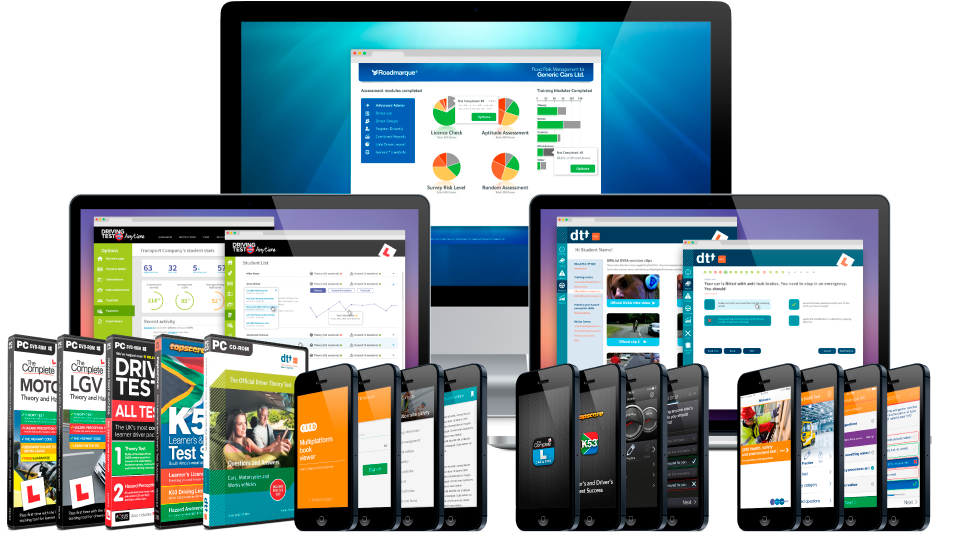 Millions

of happy users!
App development, online revision aids, cross platform applications, data management
---
What some of our users have to say...
luk Luke Driver CPC
Failed my CPC mod 2 twice. I passed my CPC mod 2 straight away after purchasing this app so I'm happy. If I had known about this app on my first test I would of bought it then and would of stopped myself failing.
James CITB GT100
Great Allows you to see all about the test, take practice questions and has a section for questions you got wrong. Highly recommend for only a few pound
Jane G Driver CPC
This app is really all you need to pass make sure your hitting 90 percent plus on mock exam and you should do fine as long as you understand material
David N K53
Excellent app.. Passed my Learners in one sitting.. Great app guys
Mathias S CITB GT100
Really useful app, helping me learn all the spec in a very easy way. Only suggestion would be that, when you give an answer, the page gives an option to explain exactly why that is the correct answer. Something similar to the DVLA Driving Theory app. Otherwise, great.
Danny F LGV/PCV PC Download
Passed all my PCV tests first time using this. Particularly found the hazard perception part useful.
Anonymous DTS Anytime (car)
I passed my theory test first time asking and I'm confident to do the same with my practical. There is just so much information that if you have a routine to practice everyday and learning from your mistakes, you have a better chance to ace your test. I bought the online version so I could practice on the go with my phone.
Jason R CITB GT200
Well all I can say is it helped me pass my managers test...full marks from me
Previous
Next
---
---
People we've worked with